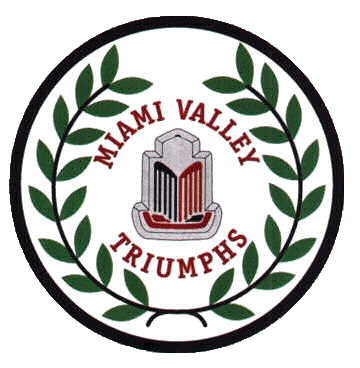 MVT Online Membership Form for New Members
This page is for the online membership application for NEW MVT members ONLY with payment via PayPal*. This is a two-part process.
​
1. Fill out the online form below by entering the information requested in the appropriate area. When the form is complete, press the Submit Form button. You will receive an acknowledgement, and the information will be emailed to the club membership chairperson and the club treasurer. You will also receive a copy via email.
​
2. When you receive your acknowledgement (appears below in place of the form), please press the Buy Now button for a single membership (one name badge) or the Buy Now button for a family membership (two name badges). You will be taken to PayPal where you can pay via credit card. (You do not have to be a member of PayPal to do this.) Funds will be sent to our club treasurer. Our club membership chairperson will then contact you as soon as possible after the forms and payment are complete.
​
Please note: The current fee for a single membership is $25 which covers $20 dues plus $5 for the cost of an engraved name tag. The fee for a family membership is $30 which covers $20 dues plus $10 for two engraved name tags. Because PayPal charges a fixed fee of $0.49 and 3.45% of each transaction amount, a payment of $26.41 (single) or $31.59 (family) ensures that MVT receives the full amount of the initial membership fee.
​
*Alternately, you may complete a membership form (click here for the form) and mail a check to MVT, PO Box144, Bellbrook, OH 45305 or bring to a membership meeting with cash or check.
​
If you have any questions about on-line registration, please click here to contact us.
Single Membership - One Engraved Name Tag
Family Membership - Two Engraved Name Tags