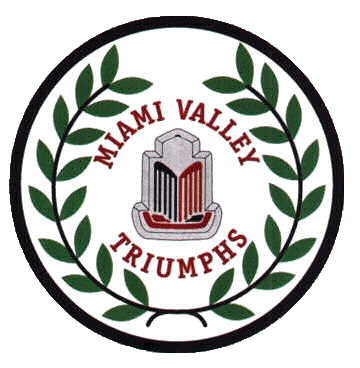 1959 TR3A
​
TS58747 LO
​
Current Caretaker:
Wendell Terrill
​
Wendell's car has a wonderful history and story he shares below.
​
A HERO'S TRIUMPH
by Wendall Terrill
​
​
​
​
This 1959 Triumph (TS58747LO) was purchased new in Spain by Robinson Risner for $2370 (with a factory hardtop).
​
"Robbie" Risner entered the Army Air Corp in 1943. He was recalled to active duty during the Korean War as a Captain. He became the 20th American ace of the Korean War, having shot down 8 MiGs. Incredibly, when his wingman's F-86 Sabre was hit by flak, Risner put the nose of his F-86 Sabre into the exhaust of his wingman's plane and pushed the damaged jet about 60 miles toward the UN rescue base on Cho Do until Lt. Joe Logan could eject over the sea.
​
During Viet Nam, Robinson Risner was shot down twice, was captured the second time he was shot down and was held as a Prisoner of War from September of 1965 until February 1973. His wife put the TR3 into storage during the time Risner was a POW. Robbie Risner's photograph is in the Viet Nam display at the Museum of the US Air Force. He became a Brigadier General in 1976 and retired in 1993.
​
Steve Richards of Spicewood, Texas purchased the car on August 18, 1993
​
My friend, Frank Wright of Polk City, Iowa, purchased the car in December of 2005. Although from Middletown, Ohio, Frank spent his career as an engineer for John Deere. An avid British car buff from the time we were teenagers, it was never enough for Frank to repair or even restore a car, he always sought to improve it. Frank was restoring this car even as ALS robbed him of the ability to speak and he began to losing the use of his hands. Frank died in 2011 and the car again went into several years of storage. Frank's skills as a British car restorer are evidenced by the fact that a picture of his 1949 MG TC has been used in the Dayton British Car Day ad for the last several years.
​
The torch was passed to me in July of 2017 after Teresa Wright had "Mr. Triumph" (aka: Chuc McGuire) of Des Moines make some minor repairs to get it running. After tuning the car and rebuilding the master brake cylinder, Chuck told me a tooth was broken off first gear. Continuing Frank's desire to improve the car, I hired Chuck to rebuild, mate the overdrive, and install a TR4A transmission. As a long time Triumph aficionado, it is my mission to complete the restoration.​
​
​
1968 TR250
​
​
​
Current Caretaker:
Wendell Terrill
​
Wendell has owned the car for 40 years.
In 1977, I went on my first backpack trip in Colorado and was also looking for a TR250. Every time I stopped to buy gas, I bought the local version of the Trading Post, but without success. As I ate my last meal in civilization in Estes Park, this car pulled up outside my window. I put a note on the windshield asking if they wanted to sell it to contact my friends in Denver and I'd call them when I got out of the woods.
This car was sold as part of the Overseas Visitor program: you ordered your new Triumph to be picked up at the factory, got a tour, then drove off into England in your new car. I have the original plate (NWK384F), documents showing the original owner went on to Switzerland before having the car shipped back to the US. It went to Kansas, was purchased by Rick Marsh, who later started a business in Estes Park leading backpack tours in the Rockies.
A few decades ago, I struck a deal with the Roadster Factory to have them reproduce the Overseas Visitor decal.
We've been together 40 years and I have no plans to ever sell the car. I started stockpiling parts back in the 80's when it looked like things might become scare. I added the factory option mags and an overdrive transmission.
1975 TR6
​
​
​
Current Caretaker:
Wendell Terrill
​
​
​
The 1975 TR-6 I purchased from one of the "Nazi rocket scientists" in 1986.
As a poor graduate student in the spring of 1975, I was hired to teach 16 year old Sue Laendle to drive this TR-6. I'd sold my '67 TR-4A to help finance my first trip through grad school and was terribly envious. Karl Laendle and Sue argued terribly when he was trying to teach her to drive. I was working for AAA Driving School in Columbus and when Karl discovered no company would teach his daughter in his Triumph, he grudgingly paid me.
Years later, on my birthday in 1986, I sold the 1976 TR-6 I owned so I could buy this car. It has a factory hardtop. Karl used to come to BCD to nitpick my letting grime get on the engine block.