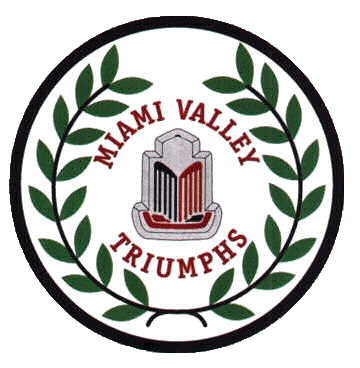 BRUCE & ALICE CLOUGH'S GARAGE
1962 TR3B
"The Grey Ghost"
​
TCF 1760 LO
Current Caretaker
Bruce Clough
​
​
​
The Grey Ghost is a 1962 TR3B that I first rescued from a garage in Champaign-Urbana IL back in 1989. I restored it in time for the 1991 Vintage Triumph Register Convention in Ft. Mitchell, KY, then sold it to help finance a house build in 1994, but I told the new owners to let me know if they ever wanted to sell it back - well, that call came in 2011 and back it came. I then spent a year basically restormoding it to something I always wanted to do. Today it sports a proper windscreen to lessen chances for the passengers eating bugs! Yes, it is a fair-weather day driver - if not we take the Wedges.
1980 TR7
"Old Paint"
​
​
​
Current Caretaker
Bruce Clough
​
​
​
Old Paint is a 1980 TR7 we purchased from Memphis, TN in a Bring-A-Trailer auction. It originally was from PA with a lot of work done on it since then - it's on a salvage title and has been rode hard and put away wet in its past. Despite that, it runs and drives fine, and as the Vintage Triumph Register Wedge Consultant I use it to try out parts and technologies that continually come along to support our hobby.
1980 TR7
"Inca"
​
​
​
Current Caretaker
Alice Clough
​
​
​
Inca (named from the car color – "Inca Yellow") came to us in 1999 – we bought it from the widow of the original owner living on the east side of Cincinnati. A 1980 model, it was an Anniversary Edition with fog lights, Sisal floor mats, wheel trim rings, AM/FM Cassette (was replaced by a Pioneer unit, but the original was still with the car). They purchased it from a dealer in St Charles MO and still had the window stickers. It had a little over 30,000 miles on it.
When we got it I had some minimal rust in the front quarters to deal with – also discovered the car had been damaged during shipment to the US and the dealer repainted a few panels, now after 37 years you can tell the difference in the paint – one of the wonders of dealing with "original" paint.
Fast forward to 2017 – now the car has about 80,000 miles on it and still going strong. It has been driven to many national meets as well local shows and many, many MVT events. It now sports TR8 alloys, CD player, tonneau cover, European SU carbs, recovered seats, AC removed and footwell vents added. New foot mats (the 30th Anniversary ones are miserable) it also has headers and performance exhaust. Did I mention the trailer hitch – It pulls a small trailer well! All the lights are LED including headlights. Obviously we enjoy the car and are looking forward to enjoying it well into the future.
Original Advertisement Picture from Cincinnati Ad
1973 STAG
"The FrankenStag"
​
Gone
But not forgotten
The story lives on!
​
​
"The Complete Tales of the FrankenStag"
​
​