STAYING ON THE BACK ROADS SINCE 1978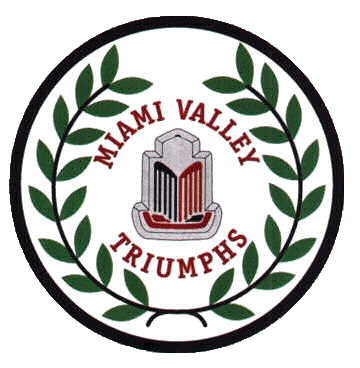 A Classic Car Club for the preservation and enjoyment of all Triumph Cars
MVT Events and COVID-19
4/01/2021 - Current Status
As of this update, COVID-19 cases are falling but still present in the Daytona and Cincinnati areas as well elsewhere in Ohio, Kentucky, and Indiana. Most of our members have been vaccinated and the general population is now eligable. We have started to resume drives and tech sessions outside as the weather warms up. Activities inside buildings in close proximity continue to be higher risk so we will continue to have videoconference meetings for our General Meeting and all other group meetings. Details will be sent via email.
Operation Yellow Jacket
4/10/2021 10:00 AM
Scott Huey is planning on working on the rear brake lines - get them finally fixed. At this time we do not have a tentative time, so let's say 10AM at the BTM - more details at the April MVT Meeting. British Transportation Museum (321 Hopeland Street, Dayton, Ohio 45417). Check with Jackson if you have questions.
Spring Classic Driving Tour IX
4/17/2021 - 9:00 AM
To get your year (or rear) in gear the Spring Classic Driving Tour IX is scheduled for Saturday April 17, 2021. Online registration is here; http://www.springclassicdrivingtour.org/registration-details.html. Entry includes the charitable donation, breakfast for two, driving route instructions, scheduled destinations, Fabulous Scenery and good times with your classic car and friends. Everyone is welcome, share with fellow club members and invite them to join the party. Contactless registration, sign the waiver, instructions and food vouchers issued electronically. Start in New Richmond.
Location and topic is still TBD - if you have a need let Bruce know.
Ohio Heritage Sites Tour
4/24/2021 - 8:30 AM
This will be a day trip to visit the Ohio Heritage sites in the Chillicothe area. We will meet at the
Starbucks at I-71 and US 35 - plan to leave by 8:30. First stop will be The Old Home Place off 35 on the other side of Washington Court House. Chillicothe is home to the Hopewell Culture National Historic Park as well as Adena State Memorial. Back towards Bainbridge is Seip Mound and further back towards Hillsboro is Fort Hill Earthworks. Possible stop at JR's Supply and maybe a quaint place in Greenfield to eat? We shall see.
British Biscuits and Tea
4/??/2021 - 10:00 AM
British Biscuits and Tea is a British only cars and coffee. They will be meeting at the parking lot just east of Archers (where we had MVT meetings) in Kettering 10am to Noon on Saturday. Bring your own coffee and car.

Monthly membership Meetings are held the First Wednesday of Each Month at 7:30 p.m., unless otherwise noted.
Monthly Meeting May - Video
5/05/2021 - 7:30 PM
​Because of COVID-19 restrictions, the General Meeting will be be held as a videoconference using Google Meet. A User Guide on how to use videoconferencing can be found our videoconferencing page by clicking here. Connection details will be sent to all members by email prior to the meeting.
​