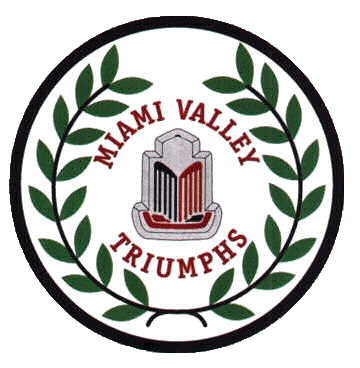 STAYING ON THE BACK ROADS SINCE 1978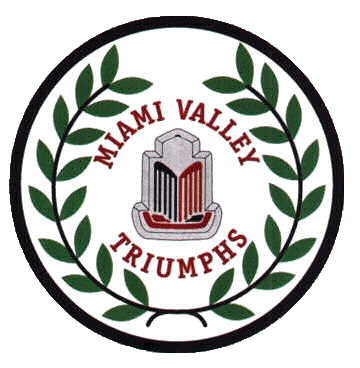 A Classic Car Club for the preservation and enjoyment of all Triumph Cars
A Classic Car Club for the preservation and enjoyment of all Triumph Cars
MVT Events and COVID-19




12/01/2021 - Current Status
The number of COVID-19 infections, hospitalizations, and deaths, while down from the peak, continue to be of concern. As most of the club members are fully vaccinated, we have resumed activities following local and business regulations including resuming monthly meetings in person. We will continue to monitor the situation in regards to in-person meetings and make decisions month to month.
Operation Yellowjacket




Week of 12/06/2021 - 10:00AM
As of now it is still up in the air a bit, but Jackson will let us know if one is being put together. Possibly Friday or Saturday at the British Transportation Museum to work on the TR7.
MVT Holiday Dinner




12/19/2021 - Time TBD
Location is TBD, but maybe not by the time of the Holiday Soiree. Normally this is an early dinner so those who do pub crawls can be at their best that evening. We drink, chat, eat, and chat some more. Will Santa do a dance this year? Unknown, but in the past he has been clairvoyant….
Monthly membership Meetings are held the First Wednesday of Each Month at 7:30 p.m., unless otherwise noted.
Holiday Soiree-December Meeting




12/04/2021 -6:30 PM
Due the Holiday Soiree we will not have our monthly meeting on Wednesday the 1st. The Soiree is at the Queen of Apostles Community, Bergamo (4400 Shakertown Rd). We are on for dinner and have you started putting your brown bags together? Have you? Full details in the next Marque - but as a hint the club buys food
Yearly Calendar Planning Meeting




1/05/2022 - 6:30 PM
Events Chair Bruce is holding a meeting to develop the draft MVT events calendar prior to the January MVT Meeting. It will be 6:30PM at Zemore's Wine Bar and Bistro, address: 4457 W Franklin St, Bellbrook, OH 45305.
Monthly Meeting January




1/05/2022 - 7:30 PM
We have resumed meeting in person at our traditional spot, Archer's Tavern in Kettering, at 2030 East Dorothy Lane, Kettering, OH 45420. We will be in the front patio area as usual. Come early for social and dinner at 6:30 pm. Monthly meeting starts at 7:30 pm.
December Issue of The Marque is now available for your enjoyment.
​The Marque is online thanks to our hard working Editor, Bruce Clough, and all those who submitted articles. Lots of articles and upcoming events. The Marque has it's own web page so click here to access the Marque.
November Issue of the TTR Bluebonnet now available
Click here for the November 2021 issue of the TTR Bluebonnet, fresh from Editor John Hanten's prized digital vault
WHAT WE DO - TOURS, EVENTS, TECH
Staying on the Back Roads
One of the joys of driving a LBC is staying on the curvy, back roads no matter where you are going!
Organizing Major Car Shows
Dayton British Car Day 2015 - MTV with partner MG SW OH Centre put on one of the largest and most popular British car shows in the Midwest
Theme Tours
Some tours are for driving, some add a bit of history like the Aviation Tour visiting key historical aviation sites in SW Ohio.
Staying on the Back Roads
One of the joys of driving a LBC is staying on the curvy, back roads no matter where you are going!