STAYING ON THE BACK ROADS SINCE 1978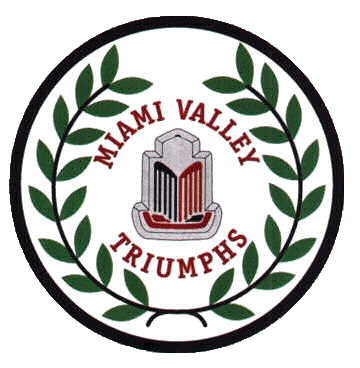 A Classic Car Club for the preservation and enjoyment of all Triumph Cars
Are you ready for Drive Your Triumph Day, Monday, February 10th, to celebrate Sir John Black's birthday, the man who organized Standard's purchase of Triumph after the war and went on to make the cars we enjoy driving today?
This month's British Transportation Museum Tech Session on Project Yellow Jacket will be at 10 AM (Saturday) at the British Transportation Museum (321 Hopeland Street, Dayton, Ohio 45417). Bills donuts and Maxwell house coffee provided! I hope to see you there!

Please reload
Monthly membership Meetings are held the First Wednesday of Each Month at 7:30 p.m., unless otherwise noted.
Arrive early at 6:30 PM for Dinner and Social
2030 E. Dorothy Lane, Dayton OH 45420
The February TRA 2020 Planning meeting is Thursday, 6:30pm, at Zemore's Wine Bar and Bistro near the intersection of US725 and Wilmington Pike in Bellbrook. If you want dinner pls arrive about 5:45 ish
Please reload
January Issue of The Marque is now available for your enjoyment.
The Marque is online thanks to our hard working Editor, Bruce Clough and those who submitted articles. Scroll down for the Marque or click here.
January Issue of the TTR Bluebonnet now available
Click here for the January, 2020, Bluebonnet for the start of your new year and new decade. Let's hope it is a happy and healthy one for all of us. Best regards, Mike Hado, for Bluebonnet Editor James Moore and the TTR Officers and Staff
Please reload
THE MARQUE
"The Marque" is the official publication of the Miami Valley Triumphs Car Club, P. O. Box 144, Bellbrook, OH 45305. Views stated in the "Marque" are not necessarily those of the officers or members of the club. Technical data is provided for information only and no liability is assumed for suitability, applicability, or safety.
Click anywhere on image below for current issue