STAYING ON THE BACK ROADS SINCE 1978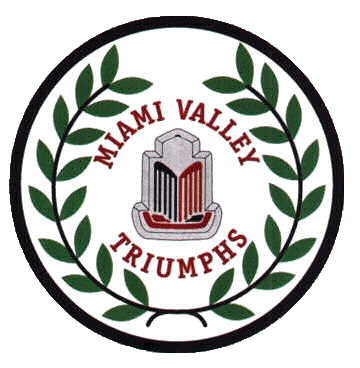 A Classic Car Club for the preservation and enjoyment of all Triumph Cars
Lets' get another in before the weather gets too cold to do these unless you
are the lucky soul with a heated garage. Location is TBD - Chuck, do you think you are going to need another? How them fuel pumps John C?
Please reload
Monthly membership Meetings are held the First Wednesday of Each Month at 7:30 p.m., unless otherwise noted.
The November TRA 2020 Planning meeting is Thursday, 6:30pm, at Zemore's Wine Bar and Bistro near the intersection of US725 and Wilmington Pike in Bellbrook. If you want dinner pls arrive about 5:45 ish
Queen ofApostles Community, Bergamo Center. Lots of food, lots of brown bags for the MVT-is-the-charity Brown Bag Auction. Fun is always had by all!
NOTE! Because of the Holiday Soiree there will be no General Meeting on Wed., Dec. 4th at Archers



NOTE! - The 1st Wed. of Jan. is New Year's Day
so Meeting will be 2nd Wed. for Jan. only
Arrive early at 6:30 PM for Dinner and Social
2030 E. Dorothy Lane, Dayton OH 45420
Please reload
November Issue of The Marque is now available for your enjoyment.
The Marque is online thanks to our hard working Editor, Bruce Clough and those who submitted articles. Scroll down for the Marque or click here.
Click here for the November 2019 issue of the award winning Bluebonnet from TTR and Editor James Moore . We hope you enjoy it.
Please reload
THE MARQUE
"The Marque" is the official publication of the Miami Valley Triumphs Car Club, P. O. Box 144, Bellbrook, OH 45305. Views stated in the "Marque" are not necessarily those of the officers or members of the club. Technical data is provided for information only and no liability is assumed for suitability, applicability, or safety.
Click anywhere on image below for current issue