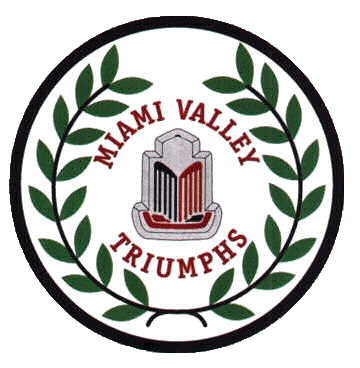 STAYING ON THE BACK ROADS SINCE 1978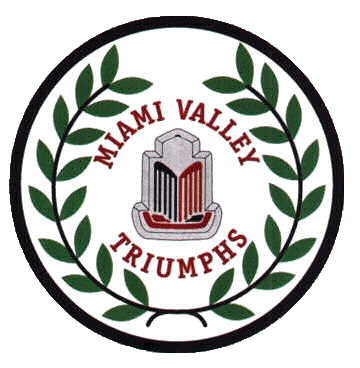 A Classic Car Club for the preservation and enjoyment of all Triumph Cars
Status of Events and COVID




3/01/2023
We are now living with COVID and its variants as an endemic infection like the Flu. As with the Flu, infection levels will go up and down depending on the season. As cold weather set in, both have become more prevalent. As always individuals are advised to consider their own circumstances for health and safety as well as for others..
Location and issue to be determined We'll be working on Scott Stout's TR3
Monthly membership Meetings are held the First Wednesday of Each Month at 7:30 p.m., unless otherwise noted.
Monthly Meeting April




4/05/2023 - 7:30 PM
We will be meeting in person at our traditional spot, Archer's Tavern in Kettering, at 2030 East Dorothy Lane, Kettering, OH 45420. We are seated in the front patio area as usual. Come early for social and dinner at 6:30 pm. Monthly meeting starts at 7:30 pm.
TRA 2023 Planing Meeting




4/19/2023 - 7:00 PM
This will be an in-person meeting (site to be determined) to continue planning for TRA 2023 at Hueston Woods in June. Action items will be reviewed and ongoing issues addressed. Everyone is welcome to attend and contribute. Event Chair Bruce will send out an email with location and details.
The March Issue of the Marque is now available here online.
​The Marque is online thanks to our hard working Editor, Bruce Clough, and all those who submitted articles. Lots of articles on tech and past events and on upcoming events. The Marque has it's own web page so click here to access the Marque.
The March Issue of the TTR Bluebonnet is now available on their website.
The Texas TTR folks are trying something new regarding the Bluebonnet distribution. Below is a link that will open the newsletter on your device (computer, phone, iPad, etc.), and provide the capability to view it directly, with the option to download the PDF file for off-line viewing or personal filing as desired. Click here for the current issue of the Bluebonnet!
The March Issue of the GTA Trumpet
WHAT WE DO - TOURS, EVENTS, TECH
Staying on the Back Roads
One of the joys of driving a LBC is staying on the curvy, back roads no matter where you are going!
Organizing Major Car Shows
Dayton British Car Day 2015 - MTV with partner MG SW OH Centre put on one of the largest and most popular British car shows in the Midwest
Theme Tours
Some tours are for driving, some add a bit of history like the Aviation Tour visiting key historical aviation sites in SW Ohio.
Staying on the Back Roads
One of the joys of driving a LBC is staying on the curvy, back roads no matter where you are going!