STAYING ON THE BACK ROADS SINCE 1978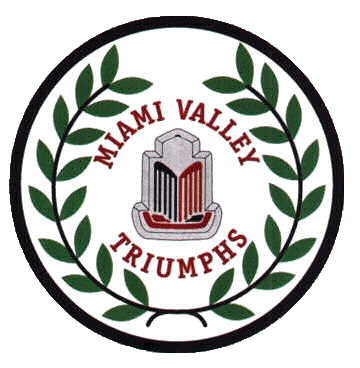 A Classic Car Club for the preservation and enjoyment of all Triumph Cars
The State of Ohio has relaxed many regulations but as this update, infection rates are climbing again as too many are participating in risky (for infection) practices. While outdoor activities like short drives in our cars are a socially acceptable way of getting together as a group and enjoy our cars and each other, activities inside buildings are still high risk.
For the near future, we will have videoconference meetings for our General Meeting and all other group meetings. Details will be sent via email.
British Biscuits and Tea is starting up again in the parking lot east of Archers where MVT used to have its meetings before COVID-19. (2030 E Dorothy Ln, Kettering, OH 45420) Bring your own British car and coffee/tea. Remember to observe COVID-19 recommendations (social distancing, masks, etc).
Dayton British Car Day Wake
A day of wine booze and merriment to lament on the could have beens. Metroparks has cancelled all it's events this season including BCD. Another one bites the dust… Details TBA.
Indianapolis British Car Day
At this time ICBU has committed to move forward with the Indy British Motor Day show in Zionsville, IN on August 8th. They have decided to forgo any registration fees and will not be taking registrations for this years show. They hope you are able to attend and they are hopeful for a sun filled day with beautiful British cars displayed on the grounds of Lions Park! Please click here for details!
Some non-Meeting MVT events have been cancelled.. Future British Transportation Museum Tech Sessions on Project Yellow Jacket at the British Transportation Museum (321 Hopeland Street, Dayton, Ohio 45417) will resume in the near future. Stay tuned for updates.

Please reload
Monthly membership Meetings are held the First Wednesday of Each Month at 7:30 p.m., unless otherwise noted.
We will have a short update on action items for TRA 2021 to ensure things are on tract. No meeting planned for June or August. Regular meetings will commence in September. Connection details will be sent to all members by email prior to the meeting.
Because of COVID-19 restrictions, there will not be a meeting at Archers for August The General Meeting will be beheld as a videoconference using Google Meet. A User Guide on how to use videoconferencing can be found our videoconferencing page by clicking here. Connection details will be sent to all members by email prior to the meeting.
Please reload
July Issue of The Marque is now available for your enjoyment.
The Marque is online thanks to our hard working Editor, Bruce Clough, and all those who submitted articles. Lots of reading material to keep you entertained while at home. Scroll down for the Marque or click here.
July Issue of the TTR Bluebonnet now available
Click here for TTR's July, 2020, edition of the Bluebonnet, hot off the sparkling fireworks-filled presses of editor John Hanten. We hope you enjoy it.
Masks on and fingers crossed for better days ahead soon.
Due to COVID-19 we will be having Meetings by videoconference. For information and a Guide on How To Videoconference click here
Please reload
THE MARQUE
"The Marque" is the official publication of the Miami Valley Triumphs Car Club, P. O. Box 144, Bellbrook, OH 45305. Views stated in the "Marque" are not necessarily those of the officers or members of the club. Technical data is provided for information only and no liability is assumed for suitability, applicability, or safety.
Click anywhere on image below for current issue