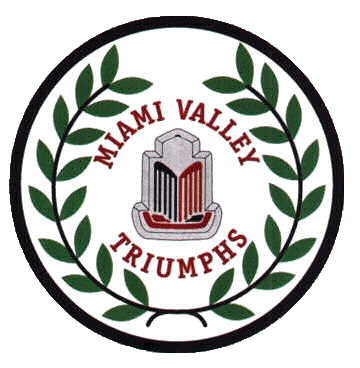 STAYING ON THE BACK ROADS SINCE 1978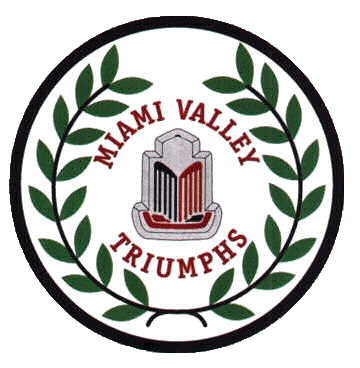 A Classic Car Club for the preservation and enjoyment of all Triumph Cars
A Classic Car Club for the preservation and enjoyment of all Triumph Cars
MVT Events and COVID-19




10/01/2021 - Current Status
The number of COVID-19 infections, hospitalizations, and deaths continues to be high, primarily among the unvaccinated. As most of the club members are fully vaccinated, we have resumed activities following local and business regulations including resuming monthly meetings in person. We will continue to monitor the situation in regards to in-person meetings and make decisions month to month.
Little Miami River Run/Fall Foliage Tour




10/16/2021 - 8:00AM
Changing this to a one-dayer similar to what we did last year, but it will end with a diner at Valley Vineyards. Clifton to Morrow, breakfast to dinner. The cut-off for head counts for dinner and breakfast was Sep 26th. We will congregate at the Clifton Mill for breakfast @ 8am - yep - get your coffee ready to go!
BTM 5th Annual Chili Cook-Off & Cruise In




10/16/2021 4:00PM-7:00PM
Contestants will participate in an all in any style cook-off. Plan on bringing your favorite chili to be served to the crowd. To enter your chili in the cook-off, please contact: Amanda Hawker at btmkids1@gmail.com or 937.238.8451 Click Here for the flyer with details.
MVT Tech Session - Clutch




10/23/2021 - 10:00AM
At the last tech session we didn't get to install the Pertronix or find the ferrule to fix the fuel leak but we did determine the clutch was slipping. Tech session at Casa Coutant (10350 Buxton Ln., Montgomery, OH 45242) to pull the transmission, remove clutch, and hold post mortem. Coffee and donuts of course.
Project Yellow Jacket




10/??/2021 - 10:00AM
There will be a Tech Session at the British Transportation Museum. We plan on swapping brake calipers, hopefully find no more leaks, and then bleed the brakes! Maybe even a joy ride?
Guy Fawkes - Tour and Bonfire




11/06/2021
Tour is TBD as of writing, but probably will start somewhere with Pumpkin Spice Lattes and end up at Chateau C-OC for fire and bourbon. Death to the traitor!
Monthly membership Meetings are held the First Wednesday of Each Month at 7:30 p.m., unless otherwise noted.
Monthly Meeting November




11/03/2021 - 7:30 PM
We have resumed meeting in person at our traditional spot, Archer's Tavern in Kettering, at 2030 East Dorothy Lane, Kettering, OH 45420. We will be in the front patio area as usual. Come early for social and dinner at 6:30 pm. Monthly meeting starts at 7:30 pm.
WHAT WE DO - TOURS, EVENTS, TECH
Staying on the Back Roads
One of the joys of driving a LBC is staying on the curvy, back roads no matter where you are going!
Organizing Major Car Shows
Dayton British Car Day 2015 - MTV with partner MG SW OH Centre put on one of the largest and most popular British car shows in the Midwest
Theme Tours
Some tours are for driving, some add a bit of history like the Aviation Tour visiting key historical aviation sites in SW Ohio.
Staying on the Back Roads
One of the joys of driving a LBC is staying on the curvy, back roads no matter where you are going!