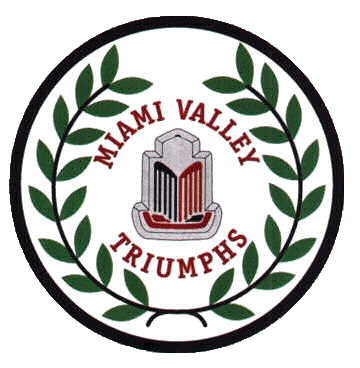 TRA 2022 Auction Description and Rules
​
Over the years we have seen a lot of auctions and that has led us to a little wisdom on what's a good auction, what's not so good, what sells, and what doesn't. For TRA 2022 the auction rules will be based upon that. These rules are being put in place to guarantee a fast-moving, lively auction that does not drag into the wee hours of the morning.
​
If there are any questions on the rules below please get in contact with the TRA 2022 Auction Chair, Bruce Clough ,or the TRA 2022 staff. The TRA 2022 Auction Chair reserves the right to generally modify the rules based on circumstances, but any modification will be called out to the TRA 2022 staff and attendees. Rule modifications will not be done for individual registrants.
​
First of all let's talk about what sells, and what doesn't, so you'll know what to pack!
​
What sells
Some items sell quicker and at higher prices than others. The below items have been shown to sell best at TRA live auctions:
​
Unique Triumph memorabilia, especially historical, badges, pins, dealer items, signs.

Unique rare parts, period accessories in good condition (badge bars, fog lights), correct tools in good condition, Triumphs toys.

New old-stock (NOS) parts, especially if in the correct Stanpart of Lucas boxes.​

Clothing - especially Triumph polo and t-Shirts larger that XL.

Original workshop manuals and parts catalogues in good condition.

Used original distributors, carbs, fuel pumps generators, starters – if in good shape, or at least clean and rebuildable.

Baskets filled with local items (and probably some wine) for spouses to bid on.

Fenders in good condition.

Chicken hats
​​
What doesn't!
Some items just don't sell no matter how hard the auctioneer tries. These are the types of items the auctioneer loathes and will be kept out of the TRA 2022 auctions.
​
Hoods, trunk lids, doors, hardtops (even if in decent condition) – unless they are fenders

Stuff that doesn't rust away, such as used suspension parts and brackets – everyone has these – what makes you think that others want it also? If the part is something that normally is in usable condition from an old parts car don't bring it.

Used wear parts such as ball joints, brakes, brake cylinders, etc. If you took it off to replace it, throw it away, don't bring your trash here.

Large heavy items – nobody wants to take them home either!

Boxes of magazines – trust me, we end up giving them away.

Dirty parts – if you didn't think it was worth cleaning nobody else does either.

Junk – this is not the dumping ground for parts you feel guilty about throwing away. No, we don't want them either….
Types of Auctions
Two types of selling venues will make up the TRA 2022 Auction:
Live Auction – this is the traditional auction with an auctioneer. It is traditionally held the night before the banquet.

Silent Auction – items are on display and bids are placed on a bid sheet.
​​
During auction item registration the seller will have to indicate which auction the item is for.
.​
​​
Auction Team
​
The Auction Team (also called Auction staff) consists of the auctioneers, item recorders, selling recording personnel as well as any other persons assigned to the team by the TRA 2022 Auction Chair.
​
Types of entries
There are two types of auction entries, split and donation. The seller will be asked which one they want for each item in an auction:
Split – 80/20 – 80% of the sale goes to the seller, 20% to the TRA 2022 event.

Donation – all proceeds go to TRA 2022 event.
​​
Eligibility
Only registered TRA 2022 participants can put items in the auctions as well as bid on the auction items.
​
Live Auction Rules
Total Items in Auction
The total items which will be in the live auction will be 100. No more than 100 will be accepted so we can complete the auction in 3 hours.
​
All Aution Items are Juried
Each auction item will be juried to ensure it meets the criteria below by one or more auction team members. The criteria will also be sent out to registrants beforehand, posted on the TRA 2022 Website, and printed in the TRA 2022 Meeting program.
​
Auction Item Criteria
No junk – used items deemed either unsellable, or worth nothing, will not be entered in the live auction. Auction team has final say on what is "junk". Unsellable items include used suspension parts, used brake parts, stuck carbs, used engine internals as well as other items. If you are unsure contact the TRA 2022 Auction Chair or the TRA 2022 team. ​

No large parts with historical track records of slow or non-sales – this includes hoods, trunk lids, radiators, doors, incomplete hard tops, etc. TR2-250 Fenders, as long as they are in good condition, are allowed in the live auction. The auction team has final say on what is "large". ​

No heavy parts – no items hard to lift and carry. Auction team has final say on what is heavy, but assume it's over 50 lbs. Quite frankly we do not want to put folks in harm's way manhandling items in real-time. ​

Must be Triumph-affiliated, British, British Car, meet-themed (such as a goodie basket of local products) or humorous. Auction team has final say on what passes these criteria. Goodie baskets/items for spouses are highly encouraged. Good humor is truly appreciated.

Must be clean – no dirty parts of any type will be accepted. Auction team has final say on what is clean.

No trivial items – items which the auction staff deems do not have a chance for selling above $5 will not be accepted.

Must not "hog" the auction - No more than 8 items will be accepted from any seller. This is not the chance to clean out your garage.
​​
In addition the following rules will be applied as the Auction Team determines is for the best interest of the auction:
If there are multiple items of the same thing the first will be auctioned off and the rest will be offered at the same price.

Auction team has the right to bundle items from the same seller if it feels that this would increase the chance of a good auction/sale. This especially applies to printed materials as well as sellers bringing in more items than the five allowed per registration number. Bundled items will count as one item in the auction.
​​
Items with reserves will be accepted, but with the following criteria:
Reserve must be commensurate with the item – the Auction team has final say on what is a commensurate reserve.

Bidding will start at the reserve price

If no bids are received in 30 seconds the item will be returned unsold.

No more than 10 items total will be accepted with a reserve on them for the live auction.
(Just a note here - In general we discourage putting in parts with reserves. History shows parts with reserves only sell <40% of the time and a no-sale wastes time as well as puts a damper on the auction.)
​
Silent Auction
Total Items
Total Items in the Silent Auction will be limited to the space available in the Registration table area to display and secure them – probably more than 10 but probably less than 50.
Items in Silent Auction
Type of items in the Silent Auction are usually artwork, gift baskets, Triumph-themed magazine collections, as well as other unique items that have value with folks as they think about them over several hours, rather than have to make a decision in a second or two at the live auction. The auction staff will suggest the Silent Auction if the item is along the lines of the criteria above.
​
Silent Auction will start at when the item is registered and will run until 6:30PM the night of the Live Auction. There will probably be sometime between the closing of meeting registration and opening of the Live Auction parts preview where the Silent Auction items will be locked up and not available for bid during the day.

Silent Auction Items will be kept in the Registration Room or behind the Registration Table until moved to the Live Auction Room

Each item in the Silent Auction will be given a bid sheet. Starting bid will be determined by Seller.

After the bid sheet is placed out the TRA 2022 participants will have the opportunity to outbid each other for the auction items.

Winning bidders need to settle up with the auction team during the times indicated in the TRA 2022 program.

Sellers need to settle up with the auction team during the times indicated.

Reserves are accepted and will be the opening bid on an item.
​​
Settling Up​​
Winning bidders and sellers will need to settle up with the auction team during the times indicated in the TRA 2022 program.
Other Rules
Rules pertaining to the actual running of the auction, bids, bid size, who can bid, etc. will be contained in the TRA 2022 program and also posted on line at the TRA 2022 website.
​​
​