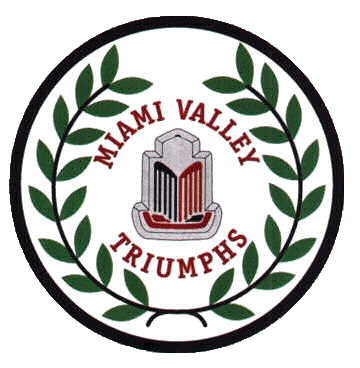 TRA 2023



June 19-23, 2023
Hueston Woods Lodge, College Corner, Ohio
Your Hosts - Miami Valley Triumphs - TRA
This is the website for TRA 2023. Hotel registration is now open. Additional information will be added for registration and events shortly. Stay tuned.
Mason Dixon TRA is proud to be the host club for the 2022 national meet of the Triumph Register of America. Our host city is Gettysburg, Pennsylvania which offers many attractions but also easy access to the beautiful back roads of Pennsylvania
For TRA 2022 Facebook group click on Facebook symbol.
For TRA national website click on the TRA logo.
Our Host City - Oxford, Ohio
Oxford is only 7 miles and less than 15 minutes away from Hueston Woods Lodge. Home to Miami University, Oxford is small, beautiful college town of close to 7,000 year-round residents but swells with 18,000 students for the 9 months of the year that Miami is in session. Dining choices reflect a university town with great Chinese, Indian, Italian, Mexican, American, and every food in between at every price point.
Hueston Woods and Oxford-36s
Hueston Woods and Oxford-42s
Hueston Woods and Oxford-47s
Hueston Woods and Oxford-36s
Staying on the Back Roads in Butler County
Hueston Woods Lodge is within Hueston Woods State Park which is at the northwest corner of Butler County, Ohio. While the eastern part of the county is home to the cities of Middletown, Hamiton, and Fairfield, the western part is rural and offers lots of great TR friendly roads to explore. Oxford is close by but major attractions are an hour away on the back roads in Dayton and Cincinnati. Lots of chances to experience on TRA 2023 events or on your own!
​​
Hueston Woods and Oxford-49s
Hueston Woods and Oxford-51s
Hueston Woods and Oxford-50s
Hueston Woods and Oxford-49s