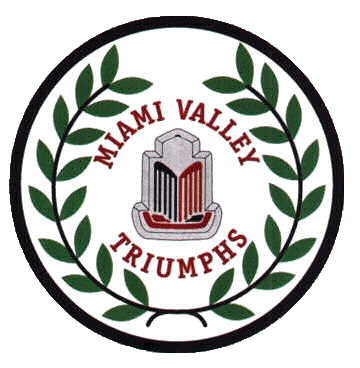 TRA 2021 Cancelled
Bourbon, Bluegrass, Thoroughbreds, and Triumphs
June 14-18, 2021 - Lexington, Kentucky
Cancellation of TRA 2021
After deliberation, the organizing committee has decided to cancel TRA 2021 scheduled for June 14-18, 2021 in Lexington, KY. This was not an easy decision for those of us in Miami Valley Triumphs who have spent countless hours and club funds in planning TRA 2020 only to have to postpone it to 2021 in the face of the COVID-19 pandemic. We want those of you who planned or were interested in attending to have some background on why this decision was made.
​
We are at the end of January with only 4 ½ months to the scheduled date for TRA 2021. The COVID-19 pandemic is still producing high levels of infections with resulting high numbers of hospitalizations and deaths, especially among those over 55 years. New variants of the SARS-CoV-2 strain have emerged which spread faster and are potentially deadlier.
​
Two mRNA vaccines that are authorized and recommended to prevent COVID-19 from Pfizer-BioNTech and from Moderna are now available. Initial supplies were earmarked for front line health workers. Recently they have been made available for people most at risk which includes the elderly and others depending on the individual state's guidelines. Currently supplies of the vaccines are limited and there have arisen a number of supply chain issues to get the vaccine into people's arms. The current administration has an ambitious plan to dramatically increase the supply of vaccine and increase the number of vaccinations. However even the most optimistic predictions estimate herd immunity (75-80% of the population) would not occur until early summer while others predict that that level would not be reached until the end of 2021. There are just too many variables for accurate predictions.
​
Typical TRA meets cost thousands of dollars (usually covered by registration fees with no expectation of profit) and a lot of people-hours of effort. The committee's last trip to Lexington was in November 2019 to scout restaurants, event sites, and hotel arrangements. With current levels of COVID-19 infections and restrictions it would be some time before committee members felt comfortable in traveling. We are unsure of the status of any of venues we plan to use or recommend as a result of the impact of the pandemic on them. One major expense is the host hotel for such items as the banquet, meeting rooms, and other miscellaneous details which must be paid in advance for the estimated number of attendees. This decision must be made in February and, once signed, the host club is responsible for the baseline cost estimate of attendees even if that number is not reached.
​
TRA meets are all about people. It is usually a fun social event where a lot of long-time friends and acquaintances get together to enjoy each other and their Triumphs. It was important to understand what the comfort level of those in TRA and those interested was in attending an event in mid-June considering the current and projected level of impact by COVID-19. To get feedback, an online survey was set up with the same questions to those already registered for TRA 2021 and those who expressed an interest in TRA 2021. People were asked about their comfort level on attending based on different levels of their own vaccination and the levels of vaccination of the general public.
​
The results are summarized in the graphs below. While those registered were more willing to accept the risk of attending if vaccinated themselves, the larger population of those interested showed a hesitancy of attending (64%) unless a high level of the general population was vaccinated. This was also evident in the optional comments people submitted.
​
The decision to cancel TRA 2021 was reviewed with the TRA officers before finalizing. TRA 2022 will be hosted by Mason-Dixon TRA and details on site and timing will be shared by them at a later date. For those who have registered and paid, refunds will be sent out shortly. An email with details will be sent to all those registered including contact information for any questions.
​
Although there will be no TRA National Meet this summer, get out and enjoy your cars when you can. While easier to keep in touch with those in your local club, don't forget you can keep in touch with everyone on the TRA Facebook page, email, and other ways. More than anything, we want to see our TRA friends again. So, stay safe and healthy and keep those TRs working and on the road.
For TRA 2021 Facebook group click on Facebook symbol.
For TRA national website click on the TRA logo.
For MVT website click here.