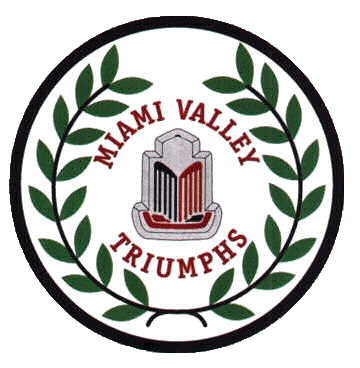 ROY & VIVIAN OWENS' GARAGE
1962 TR3B
"London Police Car"
​
​
​
Current Caretaker:
Roy Owens
A favorite with the young and young at heart at shows and wherever he goes.
Make: TRIUMPH
Model: TR 3 "B" -- Unofficial name given to the final version of the TR 3
Year: 1962
Production: May – October 1962 / Total ~3331
Engine: 130 Cubic Inches / 105 HP @ 4,650 RPM
Factory Options: Heater / Overdrive / Hard Top / Front Sway Bar / Seat Belts
Top Speed: ~ 110 MPH
Out of Service: 1990 Disassembled by Last Owner
In Service: 2015 Current Owner
Owners: Roy & Vivian Owens
Parts: Original parts were rebuilt / used whenever possible
Special Thanks: Mike McKitrich for his advice & guidance on the paint & body work

NOTE: This is not a show car, it was built to be driven and enjoyed
**The car was modified to be a bit more practical, safer, reliable and fun to drive**

Upgrades: Alternator / Electric Fan / Electronic Ignition / Aluminum Radiator / Header Hazard Lights / Rack & Pinion Steering / Spin-Oil Filter / "Road Torque" Camshaft / Clock Thin Belt Conversion / Fog Lights / "No Lead" Cylinder Head / Quartz Halogen Headlights LED Tale Lights / AM-FM-Cassette / Dual Oil Pressure & Water Temp Gage

Work: Quantum Mechanics (Overdrive Transmission Rebuild) were the only professionals employed in the "resurrection" of this car. All other work was done by the owner.

Over the years, the British used several Triumph models for police work.
This car was built as a Tribute the Men & Women who walk the Thin Blue Line.
1/2
1964 Spitfire Mk I
​
40344
​
Right hand drive (home market) Owned since1982. Purchased while stationed in England. Factory options: Heater / radio / hard top / white wall tyres (English spelling!) 1.1 (1147CC / 70 Cubic inches / 63HP) motor. Overdrive transmission
​
Current Caretaker:
Roy & Vivian Owens
I purchased this Spitfire from a fellow airman while stationed at RAF Fairford, England in 1982. His wife said, it was her or the "sports car". I got the car and he got to keep his wife, not sure if he is still has the wife but, I still have the car!
​
The car came with a '65 Spitfire parts car and boxes of extra parts. Someone had installed a 1962 Triumph Herald motor and it would jump out of 3rd gear under power, also was in need of some body work and paint. I had the motor from the '65 rebuild and installed a rebuild transmission. I worked a deal with the local garage / body shop, seems they need someone that "understood" wiring. As luck would have it, the Air Force had spent a lot of money training me to "understand" wiring.
​
The deal: I would work in the mornings troubleshooting and repairing wiring for customers and in return I was allowed to use the shop and the owner would help with the Spitfire body work and paint. This worked out well for me, as it's "always" cold and raining in England! I made friends with the painter by repairing his wife's car for free so, he owed me a favor. He agreed to paint the car for an English "drink" in "American" that means a bottle of something. Details below:
​
My History with this Car
​
Purchased: RAF Fairford, Gloucestershire, England (May 1982)
Price: 200 English Pounds / $400 (With parts car)
New Body Parts: Door Skins / Rocker Panels (1982) – All other Sheet Metal is Factory
Paint & Body: John Brownie Automotive, Carterton, England (October 1982)
Paint Cost: 50 English Pounds ($100) & 1 Each bottle Vodka / Rum
Motor: Rebuilt by Brian Peachy Racing, Carterton, England (1982)
Imported: April 1984 - Drove from New Jersey – Oklahoma City, OK (in July)
Parts: Original factory parts were rebuilt / used whenever possible
**National Champion, (Spitfire Class) 1988 VTR, Dallas, Texas**
​
Make: TRIUMPH
Model: Spitfire 4 (MK 1)
Year: 1964 (Built 1-7 October)
Chassis #: FC 40344
Production: 1962-1964 (45,753)
Engine: 1147 CC (70 CI) - 63 HP @ 5750 RPM
Top Speed: ~ 93 MPH
First Registered: October 1964 in Bournemouth, England (BRU566B)
Features: 4 Wheel Independent Suspension / Front Disk Bakes
Price New: 690 English Pounds ($2199)
Options: Heater / Hardtop / Radio / Seal Belts / Overdrive / Windscreen Washer
Owners: Roy & Vivian Owens
NOTE: This is not a show car, it was built to be driven and enjoyed.