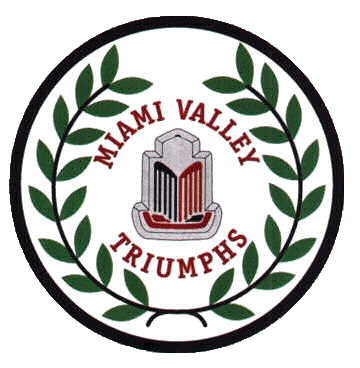 STAYING ON THE BACK ROADS SINCE 1978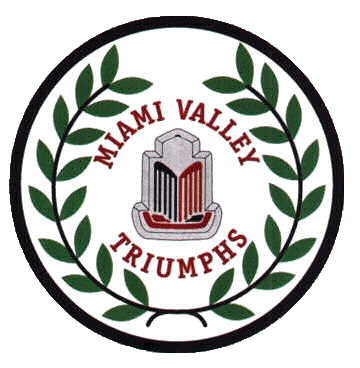 A Classic Car Club for the preservation and enjoyment of all Triumph Cars
A Classic Car Club for the preservation and enjoyment of all Triumph Cars
MVT Events and COVID-19




7/01/2021 - Current Status
With the number of increased vaccinations in the general public and lowing of infection rates, most regulations in Ohio are being reduced or eliminated. As most of the club members are now fully vaccinated, we will resume activities following local and business regulations including resuming monthly meetings in person.
British Biscuits and Tea




7/24/2021 - 10:00AM - 12:00
British Biscuits and Tea is a British only cars and coffee. They will be meeting at the parking lot just east of Archers (where we have our MVT meetings) in Kettering 10am to Noon on Saturday. Bring your own coffee and car.

Pool-less Pool Party




7/24/2021 4:00PM
Get your virtual swim suits ready, the Pool-less Pool Party (PPP) is back. Coming to you on a warm, sunny afternoon Saturday, July 24, 2021. Lounging around at the last PPP. Where? Roger and Carol Rutledge's estate at 2200 N. Hampton Rd. New Carlisle, Ohio 45344. When? Show up anytime after 4PM, we will eat around 6PM after we talk cars, throw some corn hole, and drink a lot of fluids.

Dayton British Car Day




8/07/2021 9:00AM-4:00PM
Midwest's best British car and motorcycle show presented by Miami Valley Triumphs and SW Ohio Centre MG Club. Saturday, August 7, 2021 9am - 4pm at Eastwood MetroPark, 1385 Harshman Rd., Dayton, OH. Click here for more information and to register,
Indy British Car Day




8/14/2021 8:30AM-3:00PM
We are excited to announce the 33rd Annual Indy British Motor Day featuring Jaguar will take place on August 14, 2021!
We have moved the registration and payment process online. As space may be limited, we encourage you to sign up early! Registration below:
http://www.ibcu.org/indy-british-motor-day.html

Project Yellowjacket




8/??/2021 10:00AM
Project Yellowjacket (MVT's project to resurrect the TR7) is now back on track as the British Transportation Museum is now open. If you can make it, awesome! If not, do not fear! We have our regular Tech Sessions monthly at the Museum on a Saturday at 10 AM. The museum is at 321 Hopeland Street in Dayton.
​
Cincinnati British Car Day




9/12/2021 9:00AM-4:00PM
British Car Club of Greater CIncinnati's annual BCD is on, moved from its traditional time in July. Same location, Harbin Park 1300 Hunter Rd. Fairfield, OH 45014 9:00 AM - 4:00PM Awards at 3 PM Registration link below
Monthly membership Meetings are held the First Wednesday of Each Month at 7:30 p.m., unless otherwise noted.
Monthly Meeting August




8/04/2021 - 7:30 PM
We have resumed meeting in person at our traditional spot, Archer's Tavern in Kettering, at 2030 East Dorothy Lane, Kettering, OH 45420. We will be in the front patio area as usual. Come early for social and dinner at 6:30 pm. Monthly meeting starts at 7:30 pm.
WHAT WE DO - TOURS, EVENTS, TECH
Staying on the Back Roads
One of the joys of driving a LBC is staying on the curvy, back roads no matter where you are going!
Organizing Major Car Shows
Dayton British Car Day 2015 - MTV with partner MG SW OH Centre put on one of the largest and most popular British car shows in the Midwest
Theme Tours
Some tours are for driving, some add a bit of history like the Aviation Tour visiting key historical aviation sites in SW Ohio.
Staying on the Back Roads
One of the joys of driving a LBC is staying on the curvy, back roads no matter where you are going!